See also full article on Iberian Lynx + News on Brown Bear in Spain + News on Birds in Spain
Latest news from February 2007 are now posted
here on the blog
Iberian lynx round-up: November 2006 January 2007
06/01/2006 Situtation still critical for lynx despite the birth of 63 cubs in the wild in 2006. This is up from 26 born in 2002. 51 of these were born in Cardeña-Andújar in the Sierra Morena, the rest in Doñana. (El Mundo)
The man with the lynx waistcoat
13/12/2006 An enjoyable morning in the Delta del Llobregat today with Juan Carlos Fernandez of Grupo de Aves Exóticas de Catalonia. There was too much water and so not much variety birdwise, though I'd never seen a short-toed eagle there before. He told me about his grandfather who lived in the Sierra Tejeda in Granada. When the Civil War ended, Juan José Fernández alias José Patillas (José Sideburns) and thousands others in the defeated Republican Army had to walk back home. It took him months. Life in post-war Andalusia was harsh, and hunger rife. As everywhere, the cats in his village were soon eaten – herein, I think, the Spanish expression dar gato por liebre (literally to give a cat for hare: to take somebody in). José kept his family of seven children alive by trapping in the hills with nets, snares and gin traps. He carried a wicker sack (capacho), with the catch stuffed inside, and a bunch of grapes on top to fool the Guardia Civil, for game was only for the rich. Most of the birds and rabbits he sold to buy oil, pulses and bread. Sometimes he'd trap a beech marten or a badger. The fur was sold and the meat eaten. One day he caught a lynx. After hanging it out in the moonlight, just as you have to do with a village cat, the family ate the animal they called gato clavo (clavo – sharp/nail – after its pointy ears). He took the skin to a fur merchant who offered him a good price -some 500 lynx skins were sold every year in Madrid until the 1940s- and said if he had two he could have made a waistcoat. Although poor and in need of money, a lynx-fur waistcoat was too much to resist, and why should only the rich have the best! He declined the offer and a few months later, he trapped another lynx, and wore the coat until he came to Catalonia in 1965. At first, the family lived in a shack along a railtrack in Barcelona. There were many other Andalusians, and also Hungarians. He worked as a bricklayer and when he had enough time and money he built a house in Terrassa. Old habits died hard. He used to take a young Juan Carlos, today a fervent defender of birdlife and an expert ornithologist, out netting for songbirds for the pot. One day they caught a badger. They ate badger stew that night and after they made shaving brushes from its hairs. Other times. Juan Carlos still nets birds, but as a ringer for ICO.
30/11 Two lynx found dead in Sierra Morena in Sept. and Nov. probably died fights with other lynxes. Reduced territory, population and not enough rabbits makes such conflicts commonplace (El Mundo)
26/11 Iberian lynx needs 600km2 to expand (Terra)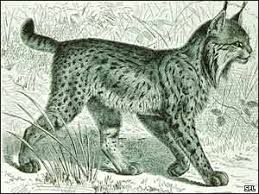 21/11 Three new breeding centres for Iberian lynx in Portugal, Castilla-La Mancha and Extremadura, in addition to new centres in Jaen and Cordoba (El Mundo)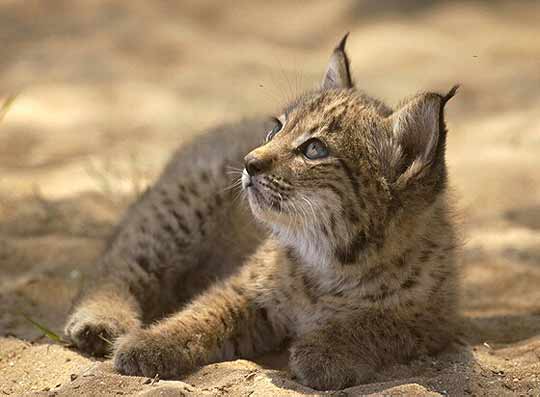 01/11 Andalusian govenement studying reintroduction of lynx in Hornachuelos and Guadamellato (El Dia de Cordoba)
29/10 Lynx programme needs 20 cubs in next 5 years to build up captive stock of 60 lynxes (Terra)
Iberian lynx round-up: October 2006
27/10 Latest Lynx brief by Dan Ward. Download here. Highlights of Number 7 include:
On 8 September 2006 the Junta de Andalucía (Regional Government) officially announced that a new Iberian Lynx LIFE project has been approved, to be part-funded by the European Union (EU). Lynx Brief concludes:
"Overall, the new lynx LIFE project is an important and welcomed initiative that should help improve the co-ordination,
funding, profile and success of Iberian Lynx conservation. LynxBrief commends the European Union and the Junta de
Andalucía for funding the LIFE project, and also commends all the other partners for their contribution and support. In
addition, LynxBrief commends all those involved in the application for, and implementation of, the new lynx LIFE project for their hard work and dedication to lynx conservation. Although it is an important step, however, the new lynx LIFE
project will not on its own guarantee the survival of the Iberian Lynx. The work of many other government agencies, NGOs
and individuals in Andalucía, elsewhere in Spain, in Portugal and internationally will also be important, particularly so as to
change the situation in the wild – removing existing pressures and threats – so that an expansion from the two tiny remnant
populations is possible. Overall, it is most important that all those involved or interested in Iberian Lynx conservation,
whether in LIFE projects, captive breeding, scientific research, awareness raising or political lobbying, continue to work
together to help conserve this beautiful and important creature."
On Captive Breeding Programme "There are at present 24 lynxes in the captive breeding programme in Andalucía: 18 in El Acebuche, 5 in Jerez and 1 recently incorporated cub, to be the first inhabitant of the recently finished new centre in Jaén province. This cub was found abandoned at the age of 4 months on a patio of a house in the Sierra de Andújar on 14 September. Cardo is another recent inclusion in the captive breeding programme, captured as a cub from the wild in the Sierra Morena on 6 July 2006. In general, most of the wild lynxes incorporated into the breeding programme are either injured individuals, abandoned cubs or cubs from large litters where all cubs are unlikely to survive. In this way, the ex-situ conservation programme is incorporating sufficient wild founder individuals to form a viable captive breeding population, whilst minimising any negative impacts on the two wild populations. This founder population is being increased through successful captive breeding, with an aim to have 60-70 captive lynx by 2010. This work is helping to maintain and increase the genetic diversity of the species, and could provide individuals for future reintroductions (as planned under the new LIFE project), provided that conditions in the wild can be improved. Of the 18 lynxes currently in El Acebuche, 5 were born and
bred in captivity: Brezo and Brisa (2005), and Castañuela, Camarina and Cynara (2006). Brezo now weighs 11 Kg, and
Brisa 10 Kg. Castañuela, Camarina and Cynara each weigh approximately 5.5 Kg. It is hoped that there will be more
breeding success in the next breeding season in early 2007.
More lynx mortality due to vehicles Iberian Lynx road deaths remain high, particularly in and around Doñana, where 18 individuals were run over in the previous 5 years, and 7 have been killed by road vehicles in the last 18 months alone. Tragically, last month two more lynx were killed by vehicles in the Doñana area. A 2 year-old female lynx was run over between Rociana del Condado and Villarrasa, north of Doñana, on 15 September. Then, another lynx was run over between Mazagón and Huelva on 22 September. Many large mammals, including lynx, suffer some deaths from road vehicles. However, the level of lynx mortality in and around Doñana is unacceptable given the small size of the lynx population (20-35 adults) and given that this is a prestigious and supposedly highly-protected area. In particular, in recent
years new roads have been built and some roads upgraded around the Doñana area, and the volume and speed of traffic
has increased, including along the edge of the Doñana National Park, and through some parts of the Doñana Natural Park.
Renewed call to put pressure on Andalusian Government ...the continued high number of Doñana road deaths, along with the continued loss of habitat to intensive agriculture, means that an Emergency Recovery Plan for Doñana's lynxes is required. Such a plan would supersede and go further than existing plans and actions that do not seem to have the scope or political will to recover Doñana's lynxes.
It is important that those interested in lynx conservation write lobby letters to politicians and policy-makers to encourage them to alter their actions in favour of the Iberian Lynx. The past success of securing the protection of an area of lynx habitat in Andújar shows that the protests of those individuals and organisations that care about the Iberian Lynx can make a real difference to its conservation. See pdf for sample letter
lynx pardinus, linx pardina, lynx españa, lynxs, felidae, lynx kittens, lynx species, lynx facts
13/10 Female lynx found still alive with leg severed by gin trap ( CanalSur ). It has since died. (15/10)
09/10 Provisional figure of 58 lynx cubs born in wild in 2006 , 46 in Sierra Morena, 12 in Doñana. Adult population 136 , 27 breeding females up from 21 in 2002. ( El Pais )
30/09 Stretches of roads around Doñana to be sunken and covered to prevent lynx road kills ( El Mundo )
Interview with lynx expert Miguel Delibes "lynx is strengthening its position in Sierra Morena but disappearing from Doñana (ABC)
Iberian lynx round-up: September 2006
22/09 Another iberian lynx run over near Doñana, making 20 since 2000 (CanalSur) + Video
16/09 Yet another Iberian lynx run over in Doñana, making 19 since 2000, out of a total population of 50. (El Mundo) 17/09 - 36 run over in 20 years (EL Pais)
15/09 Two new breeding centres for lynx in Cordoba and Jaen. +50 cubs born in wild this year (A24horas)
13/09/2006. Brisa, checking out a rabbit last year, one of the 21 Iberian lynxes (pdf) in the captive breeding programme and among the five surviving animals born in captivity. The captive population is to be increased to over 60 by 2010. More ridiculously cute lynx pictures here at the excellent lynx ex-sit site. See also the great and constantly updated Lince Iberico Forum
Iberian lynx round-up: August 2006
22/08 Two Sierra Morena lynxes to be released into Doñana this autumn. Plan seems crazy to me unless they sort out the traffic. (El Mundo)
Some conclusions from the August 2006 LynxBrief by Dan Ward . Download complete report
1. There are now 21 lynxes in the captive breeding programme, spread across two centres – in El Acebuche near Doñana and Zoo Jerez. This includes 5 captively bred lynx and 16 incorporated wild-born founder individuals. A new, larger breeding centre is now nearing completion in Jaén province, close to the wild population in the Sierra de Andújar. It is
planned that the captive population will be increased to over 60 by 2010
2 Despite a number of recent reports of new lynx presence, including in Montes de Toledo (Castilla-La Mancha), in a area just west of Madrid, and Sevilla (Andalucia), breeding populations of Iberian Lynx can still only be confirmed in two places: Doñana and Andújar-Cardeña (both in Andalucia).
Figures released in early 2006 from the Andalucian Regional Government – produced by camera trap and footprint surveys – are for 141-169 lynx (adults and cubs > 6 months old) across these two areas in 2005
3 There has been a slight recovery in Andújar – Cardeña in recent years in both the size and the range of the population, in part due to conservation work by several organisations. Although the population
remains small and vulnerable, e.g. to forest fires or a crash in local rabbit populations, the situation has improved slightly.
4. The Doñana population has not recovered over recent years and remains small with just 20-35 adult lynx (Junta de Andalucia 2006). Moreover, the reproductive rate of lynxes in Doñana dropped in 2005, with only six females giving birth, and each raising on average just 1 cub. In addition, almost all breeding females in Doñana are located outside the protected area, where mortality rates are higher (see below) and habitat continues to be consumed by intensive agriculture. It has been concluded that both these worrying changes have been driven primarily by a further decline in the abundance of rabbits (the main lynx prey), particularly inside the National Park where rabbit densities dropped by 73% between 2000 and 2004 alone.
5 The level of non-natural mortality of Iberian Lynx is itself cause for concern, given the small size of remnant populations. Moreover, as with most species, recorded lynx mortality probably only represents a part of actual mortality, which may be significantly higher, given the practical difficulties of finding dead lynx in extensive, mostly private hunting, areas. In particular, it has been assumed that there is a high level of mortality amongst juvenile dispersing lynx in Andújar- Cardeña, which is not currently being recorded. New developments with smaller lynx radio collars may permit this particular knowledge gap to be addressed in the near future. One of the most striking findings of the record of lynx mortality for the last 18 months is that road-kills continue to be a significant – and perhaps the most significant – cause of lynx deaths, as shown in the graph below. This is particularly the case for the Doñana lynx population, where 6 lynx have been killed by vehicles in the last 18 months alone. This continues a trend occurring over recent years. For example, 18 lynxes have been runover between 2000 and 2006 around Doñana.
6 LynxBrief advises all those interested and working in lynx conservation to write a letter to the President of Andalucia calling upon him to urgently implement an emergency lynx recovery plan in Doñana. Such a plan is needed given the very small size, isolation and lack of recovery of the Doñana population, and the on-going threats from fast motor traffic and the loss of habitat to intensive farming and other developments. Individuals and organisations should write to:
Excmo. Sr Presidente de la Junta de Andalucía,
Dr Manuel Chaves, Palacio de San Telmo,
Avenida de Roma, 41071 Sevilla, SPAIN
email: manuel.chaves@juntadeandalucia.es
Iberian lynx round-up June-July 2006
(15/07/2006) Iberian lynx run over on polemical road through area around Doñana. The lynx was injured and is being attended at the El Acebeche reintroduction centre. The road has been recently tarmacked, against a an EU ruling. More here
(06/07/2006) Supposed lynx excrement in Madrid is domestic/wild cat. More here Also see below possible lynx in Madrid with video UPDATE 29/07 Latest DNA study confirms Madrid feline IS Iberian lynx (El Pais)
Corcho, one of the four cubs born in captivity this found dead. Cause unknown well. More here
Iberian Lynx video
Internet just gets better. This 30 minute video by TVE is great. Scripted by lynx expert, Miguel Delibes and screened in May 2006. An excellent overview of all aspects of the species. Click on play. You need flash enabled

by forestman . Found on http://www.migatocalcetines.es/
And this short film in English below is "about the cork industry in Portugal and how sustainable cork production and the wine industry saves the forests (once) inhabited by the critically endangered Iberian Lynx" (4m3s)
www.panda.org
Success for Iberian Lynx conservation in the Valle de Yeguas in Sierra Morena
The print edition of June's Quercus has an article on the conservation of the Iberian lynx in the Sierra Morena. A significant part of the money spent on the in-situ conservation programme in the Sierra Morena has been spent in the Valle de Yeguas. This appears to have been a resounding success. The population has tripled to 25 animals, with double the number of breeding females, in just four years. The Valle de Yeguas is the weaker of the two lynx enclaves in the Sierra Morena. The area has been repopulated with some 6,000 rabbits, which in itself is no guarantee, as rabbit introductions often have the opposite affect by leading to outbreaks of RHD, the viral infection that has decimated their number since the 1980's and condemmed many of Iberia's lynxes to starvation. Money has also been spent on improving rabbit habitats and building special rabbit pens for supplemetary feeding in which lynx are the only predator capable of getting in.
And Cynara, lynx cub abandoned by its mother, is doing well. More here
May 2006
At least eight Iberian lynx cubs born this year in Doñana
(18-05-06) http://www.elmundo.es/elmundo/2006/05/17/ciencia/1147874677.html After the disastorous count of 1 cub born in Doñana in 2005, 8 cubs have been born this year in area. 4 females have given birth to 2 cubs each, one pair in the Reserva Biológica de Doñana, in the heart of the park, whose paucity of rabbits last year had driven lynes out of the area. The recent repopulation of some 3000 rabbits, some in large compounds (which the rabbits can't get out, but the lynxes can get in), seems to bearing fruit. New figures for the Doñana area give 41-52 adults and young, including 5 breeding females each with a breeding area of 500ha.
March 2006
New Iberian lynx cub video 7 mega download from Canal Sur. 6 minute video. Download here
Possible Iberian Lynx in Madrid
DNA studies of excrement suggest the presence of Iberian Lynx in the Comunidad de Madrid. The droppings were found between the Cofio and Alberche rivers in an Area of Special Protection for Birds (ZEPA). Researchers from Natural History Museum claim DNA confirms presence of lost lynx population in the Sistema Central. In the light of the finding, the Central Government has asked Madrid to stop the construction of the infamous M501 highway across the area. The President of Madrid, Esperranza Aguirre (find out about her exploits with the AVE here) claims an ecologist had conveniently left the excrement for the researchers to find and has promised to go ahead with the road which cuts through the ZEPA. Update: Supposed lynx excrement in Madrid is domestic/wild cat (16/07/2006) More here
http://www.elmundo.es/elmundo/2006/03/27/madrid/1143457887.html
News item from Antena 3 on possible presence of Iberian lynx in Madrid. Click on play. You need flash enabled
Adena proposes green corridor to link lynx populations
WWF/Adena propose the building of green corridor to enable a genetic exchange of Iberian lynx between the remaining enclaves of Sierra Morena and Doñana http://www.consumer.es/web/es/medio_ambiente/2006/03/30/150632.php
2 Iberian Lynx cubs born in captivity (24/03/06)
Saliega with cubs (EFE)
Great news. 2 more Iberian Lynx cubs were born in captivity last night at 21.39 to the same mother, Saliega, as last year's cubs. The cubs were born at El Acebuche lynx breeding facilities in Doñana. So far the sex is unknown. It is possible that another of the five captive females (Esperanza and/or Adelfa) may be pregnant and may give birth in the next few days. This cannot be confirmed as the lynx workers take a hands-off approach. Both lynxes have put on weight but this may be a psychological pregnancy. The Acebuche centre is considered too small and this spring a second centre is to open in La Aliseda in Jaen which will take the new cubs and new captures.
The latest lynx count by the Junta de Andalucia estimates that at the end of 2005 there were a minimum of 38 females with territories, a basic unit for counting lynx populations as in a male's territory there can be one or several breeding females. These female territories were divided between Sierra Morena (26) and Doñana (15), an increase of three over last years (all three in Sierra Morena), and the highest detected since 2001. The minimum number of cubs confirmed (older than six months) is 36 (10 in Doñana and 26 in Sierra Morena.) The total population of the Iberian lynx, including this year's cubs is estimated at 169, up from 2001 with less than140. The Sierra Morena population is now thought to be expanding, while Doñana is stagnant, though for the first time in three years a brood of lynxes have been born within the National Park's reserve proper, a sign perhaps that the rabbit pens are starting to work.
Lynxes to be reintroduced in three new areas in wild by 2009. It has also been announced that the cubs born in captivity are to be released in three initial areas: Sierra Norte (Sevilla) and Despeñaperros (Jaén) and Hornachuelos / Guadalmellato (Córdoba). The reintroduction will be done by "soft releases" in fenced areas of 15-20 hectares which will later be opened up. Extremadura, Castilla-La Mancha and Portugal have been asked to determine possible areas for reintroduction over the next few years, Undoubtedly the role of the lynx as a flagship species will be a spur for conservation in all these areas. (various sources).
January 2006
Three captive female lynxes in optimum state for reproduction +more
The last health analysis on the state of the 12 adult Iberian lynx in captivity (6 female and 6 male) has revaled that three of the former Saliega (4 years old and mother of the 2 surviving cubs), Aura (4) and Esperanza (5), are "at an optimum age for reproduction' and are in excellent physical condition. The lynx conservation programme also has three two-year old female lynxes: Aliaga and Adelfa, (Centro de Cría de El Acebuche in Huelva), and Artemisa, (Zoobotánico de Jerez), which are probably too young.
The six male are Almoradux (2 years old - Jerez Zoo), and Garfio (5), JUB (5), Fran (4), Cromo (3) and Brezo (1), in El Acebuche. All are in excellent condiion. Almoradux and Brezo have yet to produce sperm. The socialization programme between males and females has begun at the Acebuche Centre
The great Spanish biologist and lynx expert Miguel Delibes expressed his concern for the Iberian lynx on 3rd Jan

"Está realmente al borde de la extinción. Quedan entre cien y doscientos ejemplares, poquísimos. No tienen comida, porque hay pocos conejos donde viven. Además, les atropellan con facilidad. La situación objetiva es muy mala".
And Antonio Ribas of www.ellinceiberico.com offers the "New Programme for the Functioning of El Acebuche Breeding Centre" a comprehensive pdf document on lynx captive breeding. Go into documents and downlaod pdf (8.8megas)
December 2005
The two captive lynx cubs, Brisa and Brezo have become independant from their mother, and are now capturing their own rabbit - albeit tame farm rabbits. (La Vanguardia) They have seperated from their mother in the hope she comes into heat again in January. Iberian Lynxes in the compound and in the wild will be entering soon into heat.
See also damming report on the state of Doñana in El Mundo
CAZADORES, narcotraficantes, presión urbanística, basura, venenos, botellas rotas, sequía, vertidos... Las amenazas se ciernen sobre el Parque Nacional de Doñana. El espacio natural más importante de Europa corre el riesgo de convertirse en un inmenso caos de miles de hectáreas ante la desidia oficial Here
Rabbits are key to Iberian lynx survival
Comprehensive new report by Dan Ward (thanks for sending me it Dan) on rabbits. This is really worth reading in its entirity. Here's a brief summary followed by link
"Reversing Rabbit Decline"
One of the biggest challenges for nature conservation in Spain and Portugal
Introduction
The decline in wild rabbits (Oryctolagus cuniculus) is one of the biggest nature conservation in Spain and Portugal1. As described in this report, has declined massively in recent decades due to a complex mix of diseases,
mortality, and habitat loss and fragmentation. Moreover, because the essential keystone and game species in Spain and Portugal, this decline consequences for both the rural economy and the Mediterranean helping to bring the Iberian Lynx and the Iberian Imperial Eagle to the addition, the rabbit conservation effort has yet to demonstrate (stop?) significant rabbit decline and many difficult obstacles have yet to be overcome.
Summary:
1. Reversing rabbit decline is one of the biggest challenges for nature conservation in Spain and Portugal, given that: rabbits have declined massively in recent decades, that; this decline has had devastating consequences for the native ecosystem – including endangered predators – and that; effective recovery techniques have yet to be devised.
2. Wild rabbits originated in the Iberian Peninsula where they were once abundant throughout most of Spain and Portugal, at densities of up to 40 individuals per hectare. Two sub-species exist. Oryctolagus cuniculus algirus is confined mainly to the south and west of the Peninsula and Oryctolagus cuniculus cuniculus to the north and east.
3. Wild rabbits have been introduced from the Iberian Peninsula into many other parts of the world, e.g. Australia, where they have been successful and have caused significant damage to agriculture and native ecosystems. However, the conservation and recovery of rabbits in Spain and Portugal is just as important as their eradication elsewhere.
4. Rabbits are an essential keystone element of the Mediterranean ecosystem in Spain and Portugal – sometimes called the "rabbit ecosystem" – and are also important for extensive hunting by humans. At least 39 predator species prey on rabbits, including the critically endangered Iberian Lynx and Iberian Imperial Eagle, the decline of which has been partly due to rabbit decline. Rabbits are also "landscape modellers" with important impacts on plant communities, and their burrows provide habitat for many invertebrates.
5. Rabbits have declined massively in recent decades in Spain and Portugal, and it is estimated that there are now as few as 5% of the number of rabbits that existed 50 years ago. Moreover, rabbit decline has been uneven with many areas suffering rabbit extinctions and some areas still containing rabbits at relatively high density.
6. Rabbit decline has been caused by a number of diverse factors including: rabbit diseases (myxomatosis and Rabbit Haemorraghic Disease); habitat loss and fragmentation due to intensive agriculture, exotic forestry, urbanisation, land abandonment, over-grazing by large game and forest fires; and, human-induced mortality due to rabbit control by farmers in agricultural areas and excessive hunting of rabbits by sport hunters.
7. Rabbit predators have not caused rabbit decline. However, after rabbits declined due to other factors, opportunistic predators may have contributed to the pressures frustrating rabbit recovery. This may have been exacerbated by recent increases in opportunistic predators such as foxes and Egyptian Mongoose, which is itself partly due to a decrease in top-predators (e.g. lynx, eagles), which naturally control opportunistic predators and
reduce overall rabbit predation. Ironically, the reduction in top predators has been partly due to increased non-selective predator control by hunters frustrated by rabbit decline.
8. Surviving rabbit populations are isolated and unstable, and continue to be threatened by resurgent disease epidemics; the possible spread of a new genetically modified (GM) virus from Australia; inappropriate and excessive human-induced mortality by hunters and farmers; and, further loss of habitat to intensive agriculture, urbanisation, forest fires and desertification – especially given the likely impacts of global warming.
9. Rabbits are classified as Least Concern but classified by the Portuguese Institute for Nature Conservation as Near Threatened. Under IUCN criteria, due to recent declines, O. c. algirus should be globally re-classifed, and O. c. cuniculus regionally re-classified.
10. The general objective of rabbit conservation is to achieve widespread and sustained rabbit recovery. This will be important for the species itself, and to support viable metapopulations of specialist predators (e.g. Iberian Lynx) and prevent further declines in many other predator species. Widespread and sustained rabbit recovery will also be
important for rural sustainable development in the form of sustainable rabbit hunting. However, a full return to historical levels of rabbit abundance and distribution may not be possible due to persistent diseases and the impacts of, and conflicts with, agriculture.
11. Widespread and sustained rabbit recovery will require: planning and rabbit monitoring; habitat recovery and protection; a reduction in the impacts of rabbit diseases and human induced mortality; rabbit reintroductions and translocations, and (possibly); a reduction in the impacts of opportunistic rabbit predators in some areas. Many of these goals are related, and most (if not all) will be need to be achieved for successful rabbit recovery.
12. Overall, rabbit conservation has started late, only developing after decades of decline, and has had an overly narrow focus, being addressed indirectly and independently under the priorities of conserving endangered predators and managing game stocks. In addition, the subsequent progress in reversing rabbit decline has been very limited.
©Dan Ward
There are several more points mentioned in the summary. This excellent report here in pdf (624k)
Another dead Iberian lynx and Doñana Biological Reserve update.
A female Iberian lynx has been found dead, the 11th this year. (8 lynx in Doñana, 2 lynx in Andújar and 1 in Cardena) It was found next to the Autovia de Huelva and so I think we can assume it was run over. (12th December El Pais)
And in a rather confusing article in El Mundo we learn that in the Reserva Biológica de Doñana, they are have buil 30 artifical feeding stations for Iberian lynx . These are large enclosures into which rabbits are released. Lynxes, prodigious leapers, jump over the fence and help themselves. They appear to making great user of these encloures. Rabbits are now relatively rare in Doñana where VIH has decimated their number. Some 30 drinking holes have been also been built along with 35 artificial lynx dens (truecas?). There count of 200 iberian lynx is optimistic and includes cubs. http://www.elmundo.es/elmundo/2005/12/12/ciencia/1134401664.html)
November 2005
Photos of Iberian Lynx

Click on link for complete picture. The last two are Saliega and/or her cubs

I picked these pictures of Iberian lynx up from the website of the Consejería de Medio Ambiente of the Junta de Andalucía, which according to their conditions of use, permits me to use them for non-commercial uses.
(Iberian lynx pics- iberian lynx pic - iberian lynx photo)

If stamps are your thing there's a great collection of stamps featuring Iberian, Eurasian and Canadian lynx here. http://www.ellinceiberico.com/documentos/documentos/docs/otros/Tras_las_huellas_del_lince.htm
Captive male lynx cub seperates from mother+ and lynx breeding summary
The latest interview with Astrid Vargas on the lynx breeding centre reveals that:
-Male cub Brezo separated from sister Brisa and mother Saliega: At 8 months lynxes begin to disperse in the wild. Brisa will follow by end of the month, thus allowing a new reproductive cycle to begin.
-Three females with "good" chance to breed this year: Aura (originally from Doñana), Esperanza (Doñana) and Saliega (Sierra Morena). Problems have been detected with reproductive organs (?) of Esperanza and Aura but contact has been made with German lynx experts to solve the problem.
-New female joins Programme: Boj from Doñana is months old. She has a male name because it was difficult to determine sex at the early age when she was caught..
- The centre will not have enough breeding lynxes until 2007
-There are now 7 females and 5 males at the breeding centre (Centro de Cría de El Acebuche ). The oldest, Morena, is 16. (09/10/05)
Adapted from linceforum here

Young captive female lynx dies + Lynx in Sierra Norte de Sevilla
Alhucema, one of the three Iberian lynxes at the Jerez Zoo lynx facilites since February died on 11th October. She was captured in Sierra Morena in 2004 and until her sudden death was thought to be healthy. The cause of death is unsure but appears to be related to liver failure. More here (pdf)
Ecologistas en Acción have reported the presence of an Iberian Lynx in the Sierra Norte de Sevilla between Castiblanco and El Ronquillo. Experts doubt lynxes can survive in area with so many barriers and infrastructurs. Is this a relict population or is it a lynx moving out in dispersion? (07/11/05) More soon. portaldelmedioambiente
Iberian lynx videos
Here's a series of video clips and multimedia of the lynx I've come across.
These from Arkive are high-definition. - so unless you've got ADSL don't bother. If you have, it's worth it. Here at Archive You can also download them (4mega a go). Favourites 'catching a patridge' and 'grooming'.
Iberian lynx - overview
Iberian lynx cubs climbing in a tree
Iberian lynx chases and catches rabbit
Iberian lynx stalking and catching a partridge.
Iberian lynx feeding on a partridge
Iberian lynx grooming
Iberian lynx scratching a tree
Iberian lynx walking through scrub
I've also come across this 6min video from last year from National Geographic (direct link to video). Worth watching despite naff American voiceover. Cromo the Iberian Lynx
Research abstracts on the Iberian lynx
These abstracts and more on the lynx from the excellent carnivoreportal (Link directly list of articles in database) I may well copy this idea.
| | | |
| --- | --- | --- |
| 1991 | Energy-Expenditure and Prey Requirements of Free-Ranging Iberian Lynx in Southwestern Spain | Journal of Wildlife Management |
| 1993 | Physical Characteristics of Iberian Lynxes (Lynx-Pardinus) from Donana, Southwestern Spain | Journal of Mammalogy |
| 2000 | Bovine tuberculosis and the endangered Iberian lynx | Emerging Infectious Diseases |
| 2002 | The use of breeding dens and kitten development in the Iberian lynx (Lynx pardinus) | Journal of Zoology |
| 1994 | Immobilization of the Endangered Iberian Lynx with Xylazine- Hydrochloride and Ketamine-Hydrochloride | Journal of Wildlife Diseases |
| 1992 | Rates and Causes of Mortality in a Fragmented Population of Iberian Lynx Felis-Pardina Temminck, 1824 | Biological Conservation |
| 1997 | Spatial organization and land tenure system of the endangered Iberian lynx (Lynx pardinus) | Journal of Zoology |
| 2004 | Proximate and ultimate causes of dispersal in the Iberian lynx Lynx pardinus | Behav. Ecol. |
| 2000 | Survival of injured Iberian lynx (Lynx pardinus) and non- natural mortality in central-southern Spain | Biological Conservation |
Latest census claims between 141 and 169 adult Iberian lynxes - though there are doubts
02/11. The latest census by the Andalusian government (Junta de Andalucia) estimates the number of adult lynxes at between 141 and 169 with a minimum of 36 cubs. In the Andújar-Cardeña regiin there are 26 "territorial females" with a minimum of 26 cubs. These figures are the "best" since 2001 when reliable records began. This is of course good news, but while the Sierra Morena population is expanding in number and area, the lynx stronghold of Doñana, with just 10 cubs born this year and several road deaths, seems increasingly hemmed in and condemned to a slow death by encroaching urbanisation and the failure to increase rabbit numbers. Diaro de Cordoba.
There are however doubts around these figures and there appears to be some confusion over the number of lynx in the wild.
Perhaps more reliable figures come from Nicolas Guzmán working for surveys for the Spanish Government. After an exhaustative study involving annual camera trap surveys.(fototrampeo), he came to a figure of 100-120 adult lynes in 2004 - as presented at the lynx conference in Cordoba in December 2004. . Nicolas Guzman is the national co-ordintar of the lynx recovery in Spain. More no doubt to come.

October 2005
Evolution number of females with cubs in Doñana:
I picked this up from the linceiberico forum here:
2001: 6 in the National Park; 0 in the Natural Park and 0 in the Unprotected Area (so-called area of influence).
2002: 9 in the National Park; 1 in the Natural Park and 0 in the Unprotected Area.
2003: 3 in the National Park; 3 in the Natural Park and 1 in the Unprotected Area
2004: 3-4 in the National Park; 4 in the Natural Park and 2 in the Unprotected Area.
2005: Preliminary data: Confirmed reproduction of 6 females and indications (pending confirmation) of 3 more females having given birth. Only 1 (one) female has raised cubs -a single cub at that- in all the National Park.[...]. There may be up to 8 females with cubs in the areas outside: 4 in the Natural Park and another 4 in the Unprotected Area,
Preliminary data indicate 36 cubs born this year: 24 in Sierra Morena and 12 in Doñana.
Other news: The skull of lynx has been found in Doñana. A tracking collar, fitted by the Estación Biológica de Doñana, was found with it.
Some new lynx links
18/10. There's a great forum in Spanish on the Iberian lynx here . Part of www.ellinceiberico.com , an excellent Spanish updated lynx resource by Antonio Rivas. Check out the collection of lynx videos and sound clips. Also well worth visiting is the English-language Iberian Lynx Compendium, by the Cat Specialist Group of the World Conservation Union. A comprehensive rundown on all aspects of the Iberian lynx. And an interesting French site called ours-loup-lynx, on the bear-wolf-lynx triad, with updated news on both the Iberian and Eurasian lynx
Another dead lynx (updated 18/10)
17/10. A female lynx has been found dead in Doñana, iin the heart of the National Park, making 23 the number of animals found dead in Doñana since 2000, and the fifth this year. No external signs of cause of death have been found, and a violent is ruled out. The animal was some 8 years old. Lynxes are thought to live an average of 10 years or more in the wild, though some reports put their mortality in recent years as low as 5 principally as a result of starvation from lack of rabbits and being run over. Remember more dead lynxes are probably being found because there are more researchers looking for them ´- and more people like me writing about it. If an animal of just about any other species was found dead, it just would not be news, such is the critical state of the Iberian lynx. Regular updates from the intensive care ward. (EFE)
Dead lynx found by Sevilla-Madrid autovía, near Andújar
The dead body of a young lynx has been found next to the Seville-Madrid autovía, near Andújar. According to the Consejería de Medio Ambiente of the Junta de Andalucía the animal was, awaiting the autopsy, probably run over. The young male would have formed part of the nearby Sierra Morena population, and would have in 'dispersion' - lynx move out from the area they were born in search of their own territory. As we are constantly reminded in this news column, they are incredibly vunerable during this period. (Consumer:)
36 lynx cubs born in Doñana and the Sierra Morena during 2005
36 lynx cubs were born this year in the last two breeding enclaves of Doñana and the Sierra Morena. This provisional census awaiting confirmation of new territories with more cubs once again shows Cardeña and Andújar with the area with highest birth rates (26), while Doñana accounts for just 10 births. The total is slightly lower than last year (39?), but higher than the 2001-2003 period. Reasons cited for the decline include the provisional nature of the data and the fact that a number of females are still accompanied by young from last year's litters. Of the 150 individuals there are at least 41 females (15 in Doñana and 26 in Sierra Morena), the highest number since 2000, when systematic records began, with at least three new female territories. The details confirm the positive tendency in the Sierra Morena and at least the maintenance of Doñana's population. Now in October the young lynxes begin to disperse in search of new territory, during which time they are extremely venerable to hunger, car deaths, traps, etc. More here: http://www.diariodecadiz.com/diariodecadiz/articulo.asp?idart=1894654&idcat=730
September 2005
Lynx won't be saved by just captive breeding Astrid Vargas, head of the captive breeding programme of the Iberian lynx, claims that the lynx will only be saved by introducing all possible measures to reintroduce the animal in its natural habitat. It is essential to increase rabbit populations, and prevent deaths from cars and snares. Vargas hopes there will be 19 lynxes by the end of the year, five more than last year
18/09/2005 Second lynx in a week found dead A second lynx has been found dead in Doñana. The autopsy has revealed that the animal died in July but the advanced state of mummification due to the summer heat means it is impossible to determine the cause of death, though some ecologist groups claim it was shot. (El Pais)
13/09/2005 33 lynxes run over in Doñana since 1995. (diario de cadiz)
12/09/2005 WWF/Adena demands a "final solution" for Doñana's roads which avoids the death of lynxes, noting:
"the fragmentation and isolation of habitat due to the existence –without any planning- of a dense network of road infrastructure, represents one of the greatest threats for conservation in Doñana·" (europapress).
10/09/2005 Dead lynx found in Doñana
A dead adult lynx has been found in Doñana by the road between Hinojos and El Rocio. An autopsy shows that it was probably run over some three months ago, possibly the second in a year, once again highlighting the need to control traffic in the Doñana area. The area is next to the area with the highest density of lynxes in Doñana. Wildlife groups have denounced that while huge sums are being spent on raising lynxes in captivity, local government shows permissiveness towards illegal roads, quads and recreational driving. More here (europapress)
I missed this excellent article on the Iberian Lynx in El Pais in July
July 2005 Appearance of lynx excrement in Alcaraz delays building of motorway. The lynx was thought to extinct here, though if genuine it is almost certainly a relict and biologically 'extinct' population. (Terra)
The voices of the Iberian lynx
The birth of the two lynx cubs, Brezo and Brisa, in captivity (see below here) is allowing biologists at the El Acebuche centre in Doñana to study aspects of the Iberian lynx hitherto unknown. The two cubs use around ten noises to communicate between each other and with their mother, Saliega, or simply to express emotions. Astrid Vargas, head of the lynx breeding programme calls them the "voices of the lynx" She adds,

"Above all, the lynx is a silent animal, although it does purr, growl, meow and snort like all cats. It is no lion or panther, but we have heard it roar. It can also howl and has a wide sound repertoire". Vargas says lynxes also chatter their teeth (which they do for example they are when close to a prey which they can't reach), gurgle, make gentle or explosive nasal exhalations (snorts!) and also make short, guttural and violent noises similar to a bark which on occasions are deep and on others sharp. Twelve sounds have been identified.

The Acebuche team are recoding the voices of the twelve captive Iberian Lynxes and have got in contact with Gustav Peters, an expert in the sounds made by the Canadian Lynx and Boreal Lynx, who has identified a dozen sounds. Astrid Vargas says "We have so far identified all the voices described by Dr Peters though not always in the same context. 28th June 2005

More here in Spanish: http://servicios.diariosur.es/pg050627/prensa/noticias/Sociedad/200506/27/SUR-SOC-129.html
June 2005
Lynx cub update
Brezo now weighs 2kg and Briza 1.7. They have moved onto a transition diet and are being given rabbit meat laced with bones, pet cat milk and vitamins to complement breast milk. They have begun to learn hunting techniques with mice

Astrid Vargas the biologist in charge of the programme notes
"We learn something every day. We didn't for example reckon the cubs killing each other. We knew that in large litters with three or four cubs, one or tow would disappear. We thought it was because of food." With eight weeks old the young lynxes are still incapable of understanding 'signs of submission or surrender from their siblings. This is what cost Brezina's life . "We're learning things every day. We study how they act. The lynxes of Doñana, for example are monogamous, while those of the Sierra Morena, are not. Here (at the centre) we can see couples of both types, something we couldn't do in the wild... "
With the cubs born this spring (around 40) there may be some 150 lynxes in the wild divided between Doñana and Andújar y Cardeña. At the start of summer, some of these cubs are to be collected for the captive breeding programme. In addition to the Doñana and Andújar populations, there is also a slim possibility of residual populations in the Montes de Toledo and the Sierra de Gata and the Sierra de Francia, in Cáceres 6th June 2005
Adapted from Guardería de linces (from EFE)
29th May - Dead lynx found in Cardeña
The corpse of young male lynx has been found in the Cardeña-Montoro Natural Park, the first in more than a decade- The advanced state of the decomposition makes it difficult to assessthe cause of death, but it seems that it wasn't run over by a cr or shot. Poisoning is not ruled out. The animal was young and therefore in 'dispersion', the most vunerable period for the species. There are an estimated 10-12 adult lynxes in the Cardeña-Montoro area which borders with the larger Andújar population. The death highlights the need for an extension of the protected areas of Cardeña and Andújar parks.
28th May - Male lynx cub back with mother
After the death of Brezina two weeks ago in a fight with her brother ( see below), Brezo , the male cub has been reunited with his mother and Brisa his remaining sister. Brezo has fully recovered from the injuries it sustained during the fight. To avoid any further deaths during play, the two remaining lynx cubs now take it turns to spend one night in alone in a compound and one night with the mother.
The objective of the lynx breeding programme is to have 60-79 breeding lynxes in captivity from which the excess is to be used for reintroduction, hopefully from 2010. At present there are 12 individuals with lesser or greater possibilities of breeding. At the end of this spring, young lynx from litters of three four cubs, (more than two have very slim hope for survival) are to be collected in the wild for the programme.
A giant screen has just been installed at the Acebuche Centre in Doñana. Visitors can observe the lynxes in their compounds without disturbing them.
11th May - One of 3 captive lynx cubs killed in fight with brother
Brezina , one of the three lynx cubs born in captivity died on Tuesday after a fight with her brother. The male cub Brezo has "bruises with a reserved diagnosis ". He has been removed from the breeding area. The 6-week-old cubs have begun to eat solid food and so there is no problem removing Brezo temporarily from his mother. Violent fights between sibling cubs are relatively common amongst wild felines. Depiste the risks to the cubs, this is thought to be outweighed by the disadvantages of a more artificial breeding programme.
So there's two left. Let's hope next year brings better news. More here: http://actualidad.terra.es/provincias/huelva/articulo/muere_pelea_hermanos_cachorros_lince_294484.htm
No more lynx cubs this year
The latest tests show that the other two captive female lynxes, "Esperanza" and "Aura" are not pregnant. The researchers had been hopeful that at least "Esperanza" was pregnant as her levels of progesterone had risen. "Aura" appears to have undergone a psychological pregnancy, a phenomena common amongst cats. Meanwhile the three recently born cubs appear to be in good health. More here: http://www.elmundo.es/elmundo/2005/04/12/ciencia/1113308105.html
And here's a new lynx cub video (4 minutes - real video). Over 4 megas download but worth it. Includes short interviw with Astrid Vargas, the biologist at the head of the project. Here (Canal Sur)
Iberian lynx breeds in captivity for the first time
Finally some good news for the Iberian lynx. For the first time, the animal has bred in captivity with the birth of three lynx cubs on Monday, giving hope to the future of a species on the brink. Saliega, the mother of the cubs, was captured as a cub in Sierra Morena in 2002. She was the third cub of her litter and had slim chances of surviving in the wild (80% of third cubs die.) Her partner, Garfio, was also captured in the Sierra Morena for the breeding programme. Saliega gave birth 64 days after her first copulation with Garfio (hook in Spanish). She seems to have taken to her cubs and has been seen licking and suckling them, though the biologists are on their guard. It is not unusual for a lynx mother to eat a cub if she feels she cannot feed it, particularly when there are three.
,
Saliega and Garfio in January
The handlers (?) had placed more hopes on another apparently pregnant female, Esperanza, in an adjoining pen, as they were unsure if Saliega was sexually mature. They now hope Esperanza will also give birth over the next few days. Saliega and Esperanza are part of the special breeding programme at the El Acebuche centre in Doñana. See below (Captive Iberian lynxes on heat) for more details on breeding programme.
Until now the Iberian lynx was the only cat to not have bred in captivity
The WWF has warned, perhaps somewhat exaggeratedly, that the critically endangered animal could become extinct within five years unless swift action is taken. Even if the captive breeding programme is successful, there is as yet no guarantee for the lynx's reintroduction in the wild, in, according to the plan, around 10 years. Very few areas currently boast enough rabbits to support lynxes. The WWF is also calling for lynx habitat to be covered by the EU's Natura 2000 Programme, which offers the strongest level of protection in Europe. Currently, the areas proposed by Spain for the EU's Natura 2000 do not cover the biological corridor that could be used to connect the remaining breeding population in Doñana National Park with the one in Sierra Morena. With Doñana so hemmed in by human pressures, perhaps more hopes lies creating a metapopulation between the Sierra Morena and the old lynx haunt of the Montes de Toledo.
11 March 2005 - Lost lynx population discovered in the Montes de Toledo thought to be extinct 15 years ago
A lynx hasn't been spotted in Montes de Toledo for 20 years and was declared extinct here 15 years ago. However, last week a glimmer of hope for the Iberian lynx came in the form of news of the discovery of lynxes here. DNA tests carried out on stools has confirmed the existence of three distinct lynx individuals. Other researchers have reported the presence of a fourth lynx nearby. It seems certain that these lynxes have bred and survived here all this time as the population of the Sierra Morena is too far and the distance too full of obstacles (motorways, dams, etc). The population is almost certainly small.
The presence of a third, albeit tiny lynx population, represents the first good news about the animal in many years.
There are believed to be 100-120 adult lynxes left in the wild in two (and now three?) unconnected populations (see below). Last year the 21-26 breeding females gave birth to between 37 and 47 cubs. Although already in decline, at the start of the 20th century there were thought to be some 100,000 Iberian lynxes.. If one discounts sub-species of tigers and lions, the extinction of the Iberian lynx would be the first among felines since the saber-toothed tiger some 10,000 years ago.
External links:
(11 March 2005)
Captive Iberian lynxes on heat
(February 2005)
One of the last hopes for the incredibly endangered Iberian Lynx, the most threatened cat in the world, is captive breeding. No Iberian lynx has ever bred in captivity but this year the biologists at the El Acebuche centre in Doñana have announced that the seven lynxes at the Centre are on heat detected by typical changes in behaviour (roaring, meowing – somehow neither word seems right for a lynx – mewling, urine markings, sniffing, banging heads together, licking). The seven have been grouped into two monogamous couples and one made up of two females and a male. Each lynx has a name: Jub and Aura have been together since the new year, while Garfio lives in a territory which overlaps with Saliega y Esperanza . In the other pound are a couple made up of Morena , a 15 year old who has never bred and the young Cromo , who is unlikely to get very close to Morena. In the first compounds, several copulations have been observed though experts are cautious as this behaviour in captivity will by no means lead to pregnancy. Last year several of the centre's lynxes showed breeding behaviour and there was even a phantom pregnancy, but it led to nothing. Pseudo pregnancies are common in all cats. However, this year the animals are in better shape and more used to their surroundings. During the last few months, the lynxes compounds have been 'enriched' with scent markings and the animals now have to hunt their own rabbits. The compounds recreate the lynx's natural habitat and include areas of open country, low scrub and old tree trunks where, hopefully, the females will give birth after an eight-nine week pregnancy. If everything goes to plan the first captive lynxes would be born in spring. Between one and five cubs are born though two to three is more common. If successful it will provide a glimmer of hope for this beautiful beast.
There are thought to be around 120 Iberian lynxes left in the wild. There are only biologically viable populations, two unconnected areas of Andalusia, Doñana with a rapidly declining population of 20-25 adult lynxes, and Andújar-Cardenax in the Sierra Morena which is perhaps, along with the captive breeding programme, home to the last desperate hope: a stable population of some 60-70 adult lynxes. 17-21 females in these two areas raised 31-39 cubs in 2004. The decline of the lynx has been a long one but has accelerated since the 1970's when myxomatosis and VHD have decimated their favourite and at times during the year virtually only prey, the rabbit. Quite simply, where there are no rabbits, there are no lynxes. Barely 20% of the areas where the lynx still hung on in the early 1980's currently supports enough rabbits, though good news from El Acebuche would be put pressure on regional and national authorities into improving the habitat of old degraded lynx areas for a hypothetical reintroduction some ten years from now. We await with bated breath.
See also: Origin of Iberian Lynx and Imperial Eagle