2006 news
2006 Spain nature news
19/12 Year 2006 was the hottest in Spain since records began (El Mundo)
18/12 New bat watching centre in Cueva de los Murciélagos in Sierras Subbéticas. Four species of bat can be seen in the wild. (Ambientum)
16/12 DNA bank set up for future bear reproduction in Asturias (Voz de Asturias)
15/12 EU launches legal action against Spain for hunting birds with birdlime (parany) (EU)
15/12 149,000ha burnt in 2006, 20% less than last year (Consumer)
13/12 20 most harmful invasive species in Spain (GEIB – PDF 20 megas)
11/12 Good autumn sends bears to sleep on a full stomach (Nueva España)
04/12 Sierra Morena now a main bastion for Spanish imperial eagle. The 50 pairs here in 2006 fledged 70 young birds. Management plan working. (El Mundo) + November bird news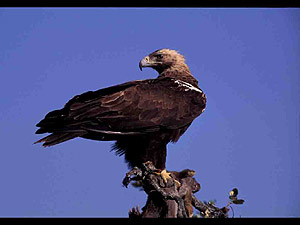 30/11 Galicia wants bear back. Last resident bear killed in 1946, but several have been popping in recently (Fapas)
30/11 Two lynx found dead in Sierra Morena in Sept. and Nov. probably died fights with other lynxes. Reduced territory, population and not enough rabbits makes such conflicts commonplace (El Mundo)
28/11 Monfragüe declared Spain's 14th national park (El Mundo)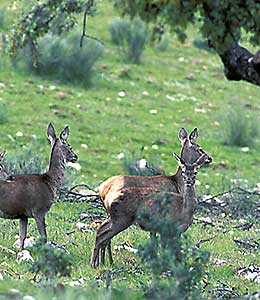 28/11 53 rare birds recorded in November in Spain (Rare Birds in Spain)
27/11 Scientists stress importance of turtles in contolling jellyfish swarms (Ambientum) See also this
27/11 "Norway lobster (cigala) in Galica almost extinct (Ambientum)
26/11 Iberian lynx needs 600km2 to expand (Terra)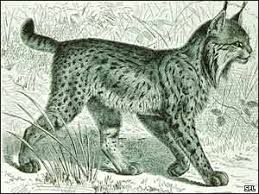 22/11 Isabelline Shrike. 5th sighting for Spain. Video + great photos (Rare Birds in Spain)
21/11 Three new breeding centres for Iberian lynx in Portugal, Castilla-La Mancha and Extremadura, in addition to new centres in Jaen and Cordoba (El Mundo)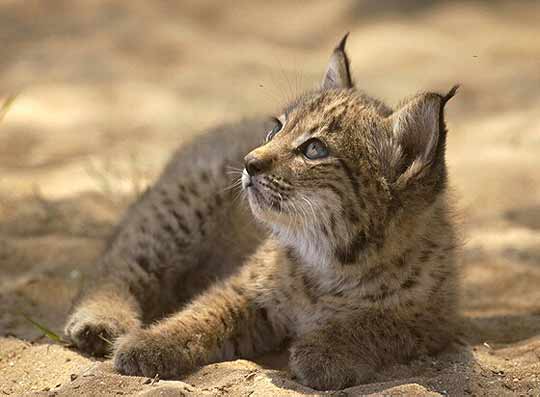 21/11 50 loggerhead turtles hatch in Fuerteventura (El Pais) Update Another nest hatches (El Mundo – 22/11)
20/11 Monumental trees in Spain (video)
20/11 Griffon vulture only Spanish vulture out of danger. Population has doubled to 16,000 in last 20 years (El Mundo)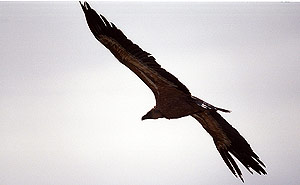 17/11 Spain's forests expand more than any country in the world since 1990 at 2% a year (Consumer) + (FAO report) + (Guardian)
16/11 "Exceptional" submarine waterfall found in Cabo de Gata (El Mundo
13/11 Tiger mosquito poised to expand throughout Spain in 2007, hitching a lift by car (Consumer)
12/11 50,000 wild boar in Catalonia. Numbers continue to rise despite some 24,000 hunted a year in region,. Bring back the wolf says iberianature. (El Pais)
12/11 Legal and illegal wolf culling on increase in Castilla y León (El Pais)
12/11 Spain 12/11 Spanish fleet massively overfishing sharks (El Mundo)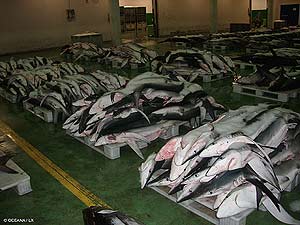 09/11 Warm weather brings cranes arrive a little late this year to Gallocanta (video)
08/11 Wettest October in Spain since 1930 (El Pais)
01/11 Andalusian govenement studying reintroduction of lynx in Hornachuelos and Guadamellato (El Dia de Cordoba)
30/10 Destruction of posidonia beds could worsen effects of climate change ( Ambientum)
29/10 Lynx programme needs 20 cubs in next 5 years to build up captive stock of 60 lynxes (Terra)
29/10 Four new biosphere reserves for Spain (Ancares leoneses, Ancares de Lugo and Sierra de Béjar y Francia, and Mediterranean intercontinental reserve with Morocco) (UNESCO)
27/10 Latest Lynx Brief pdf + lynx latest (Iberianature)
27/10 Interview with Alejandro Sánchez , head of SEO (Consumer)
26/10 Western Cantabrian bear population continues to rise in 2006 with an estimated 12 females giving birth to 24 cubs (ambientum)
22/10 Monk (black) vulture to be reintroduced in Catalonia after extinction 100 years ago. Six individuals arrive at centre in Boumort. (El Mundo)
21/10 Male Iberian rock lizards (Lacerta monticola) use vitamin D to attract females (El Periodico) + Royal Society)
20/10 Captive breeding for endangered Capercaillie in Cordillera Cantábrica (Fapas) More on capercaillie in Spain
19/10 Spread of trumpeter finch into SE Spain due to climate change. More than 800 pairs of this desert bird now present (El Mundo)
15/10 1000s of American mink released from farm in Galicia. Potential ecological disaster (Terra) More on mink
13/10 Female lynx found still alive with leg severed by gin trap (CanalSur). It has since died. (15/10)
10/10 Navas pinewood saved again (see below (El Pais) Spain loses 50,000ha of "green" areas a year to building (El Pais)
09/10 Final figure of 58 lynx cubs born in wild in 2006, 46 in Sierra Morena, 12 in Doñana. Adult population 136, 27 breeding females up from 21 in 2002. (El Pais)
08/10 Builder goes ahead with cutting down of Las Navas Pinewood, despite ruling (see below) (El Pais).
06/10 Building of 1600 luxury home estate+4 golf courses in Castilla-Leon stopped to save black stork and imperial eagle. Huge Las Navas pinewood is safe for now in key decision (El Pais)
03/10 Rainfall 11% less than average for whole of Spain at close of 2005-06 "rain year", following on from extreme drought of previous year. (El Mundo)
02/10 70-year old lammergeyer nest found in Sierra Nevada, where the species disappeared 50 years ago, though reintroduction is now considered viable here (Fund. Gypaetus-PDF)
30/09 France to release two more bears in Pyrenees in 2006. Photo of Franksa, currently in Ordesa, one of the four surviving bears released in 2006 (Diario de Navarra)
30/09 Stretches of roads around Doñana to be sunken and covered to prevent lynx road kills (El Mundo)
28/09 RedNatura to add almost 1 million hectares to protected areas in Andalucia (P.MedAmb)
Interview with lynx expert Miguel Delibes "lynx is strengthening its position in Sierra Morena but disappearing from Doñana (ABC)
26/09 Plan to protect Spain's 220 pairs of imperial eagles, 99% of world populalation (SEO)
23/09 Two 2-hour documentaries on wolves in Spain on TVE. First 24/09 at 21:00 TV2. (TVE press note)
23/09 Autumn has arrived. Two online Spanish TV videos on nature in autumn
22/09 Another iberian lynx run over near Doñana, making 20 since 2000 (CanalSur) + Video
21/09 25 loggerhead turtles hatch on beach in Valencia, the first time in 200 years (LasProvincias)
17/09 Concern over Lammergeyer deaths in Pyrenees. 6 found dead in 2006 (FCQ)
16/09 Yet another Iberian lynx run over in Do̱ana, making 19 since 2000, out of a total population of 50. (El Mundo) 17/09 Р36 run over in 20 years (EL Pais)
16/09 EU slates Spain's ZEPA bird network (SEO) + SEO attacks conservation of Imperial eagle in Madrid (SEO)
16/09 Invasive Zebra mussels expanding up Ebro (El Mundo)
15/09 Two new breeding centres for lynx in Cordoba and Jaen. +50 cubs born in wild this year (A24horas)
15/09 31 endangered European mink born in captivity in Catalonia (terra) More on mink in Spain
15/09 Youngest ever Neanderthal remains found in Gibraltar. They may have survived as late as 24,000BP, 11,000 years more than thought (BBC)
09/09 The wolf in the Picos de Europa (Fapas)
09/09 Sea level rise due to climate change to eat into 15metres of Spain's beaches. Donaña, Delta del Ebro and L'Albufera to be hit. (El Pais)
06/09 Another hooded seal reaches Galicia (El Mundo)
28/08 Oceana discovers a "forest" of corals and sea fans in Andalusia (Oceana English)
27/08 Somiedo teaches Pyrenees how to live with bears (LNE) – Lack of carrion a problem for Cantabrian bears (Comercio Digital)
27/08 Lammergeyers released in Cazorla doing well after 20 year absence (El Mundo)
27/08 First of 5 bears released in Pyrenees dead, probably from accident fall (El Mundo)
26/08 Interview with preseident of Fundación Oso Pardo, optimistic about future of brown bear if conservation continues (Norte de Castilla)
26/08 Major international study show spring has come forward two weeks in Spain and has 23 more hot days than 30 years ago, eg. almond blossomed before at end of Feb/March but now does so as early as late Jan (El Pais)
22/08 Two Sierra Morena lynxes to be released into Doñana this autumn. Plan seems crazy to me unless they sort out the traffic. (El Mundo)
21/08 Female bear and cub detected in Montanuy in the Aragonese Pyrenees. (Video) 23/08 Fifth bear released into Pyrenees but French authorities do not inform Aragon (El Pais)
21/08 Fourfold increase in whale beachings (22) and sightings in Cantabrian coasts in 2006. Warmer water bringing in plankton and whale's and dolphin's prey (El Comercio Digital)
17/08 EU estimates 86,000ha burnt in Galicia in two weeks, 30% more than whole of 2005 (El Pais)
15/08 Bonelli's eagles beat builders (Guardian) See also Bonelli's eagle in Spain
15/08 Seven hooded seals reach Spanish waters this summer. Arrival to Cadiz and Almeria unusual for this artic species. (El Pais). More photos CEMMA
12/08 Brown bear numbers up in Castilla y Leon (El Mundo)
11/08 Fires in Galicia. Situation desperate (CNN-El Pais Video). See Forest fires in Spain
09/08 500 invasive species in Mediterranean including 98 fish. Source: 44% Suez Canal, Boats 20%, 7% Gibraltar Straights (El Pais)
08/08 Annual meteorite storm 'Lágrimas de San Lorenzo' set for August 13 at 2:12am (El Mundo)
07/08 Galicia and Catalonia burn (BBC)
02/08 Hottest July in Northern Spain for 45 years (El Mundo) + 70% less fires this year so far, 35000ha burnt (El Mundo)
01/08 Jellyfish numbers to increase in Spanish Med, and Portuguese Man O'War may be on their way (El Mundo/CSIC). They've already reached Asturias .
29/07 Latest DNA study confirms Madrid feline IS Iberian lynx (El Pais)
28/07New study of Galician rocks doubles age of Iberian Peninsula to 1160my (El Mundo)
27/07 3000m€ plan to save Guadiana and Daimiel (El Pais)
24/07Las Tablas de Daimiel in critical state because of drought and overuse of aquifers. Just 30ha remain flooded of 1750 total (El Mundo)
23/07 Another iberian lynx run over and killed in Doñana, making 18 in the last 6 years. The species is becoming extinct in Doñana. (El Mundo)
21/07 Monk vulture (Aegypius monachus) population up in Andalusia 230 pairs in total. Sierra Pelada has highest population with 84 pairs. Around 130 chicks fledged this year. Illegal poisoning is still first cause of death. (Junta de Andalucia)
18/07/2006. More than 25,000 birds are electrocuted every year in Spain, half of which are protected, according to SEO. In 2005, 11 Spanish imperial eagles were electrocuted out of a total world population of 141 pairs. 23% of lammergyer deaths are due to electrocution. A 46million euro plan is being prepared to change the most dangerous of posts. El Pais . In the photo, three of the world's 300 imperial eagles posing on a pylon. I don't know if it's a safe one. Anyone know?
15/07 Iberian lynx update Iberian lynx run over on contentious road through area around Doñana.
16/07 400,000-year-old cave bear (Ursus deningeri) DNA recovered from Atapuerca, opening the prospect of finding DNA of human ancestors old than current record of 100,000 years. (La Nueva España)
07/06 First case of bird flu in Spain
06/06 GPS and electric fences for flocks to proteect against bears in Pyrenees. Flocks are attacked 2-3 times a year, especially in spring (El Periodico)