December 17th, 2009 | by nick |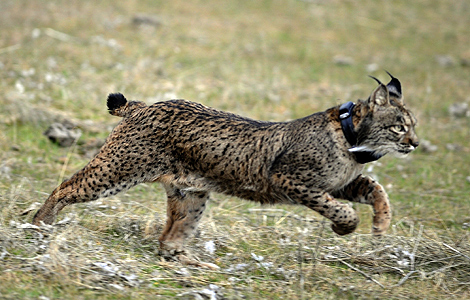 An important step has been taken this week with the release into the wild of the first Iberian lynx bred in captivity. The two animals were set free in Guadalmellato, Cordoba in the Sierra Morena. Three more are to be released soon.
Photo from El Mundo of one of the released lynx as it bounds into the freedoms of the Cordoban hills.