Spain Nature News
Updated: Spanish bird list
04/02 Predicted effects of climate change on Spain: less snow, less beaches, Arid climate of Almeria to spread to much of Andalucía & Castilla-La Mancha. Doñana threatened. Reduction in water resources of 5%- 14% before 2030 (El Pais)
0/01 Worst storms in El Hierro's history with 500mm in 36 hours decimates population of highly endangered El Hierro Giant Lizard. Only 102 survive of world pop. of 282 have survived (El Pais) 31/1 WWF classify disaster as internationally important (WWF)
30/01 Oil Slick in Algeciras (forum) Demo. in Ronda 10/02 (forum)
29/01 Iberian Lynx documentary on Cuatro at 21:30 Saturday 3rd (Cuatro)
25/01 European storm petrel named SEO's bird of the year for 2007. Some 5,000 breeding pairs live in Spain's coasts (SEO) Previous birds of the year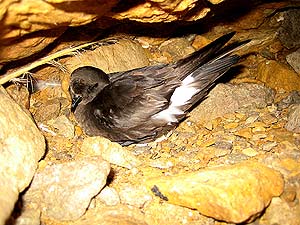 23/01 Galician wolves becoming increasingly "urban" as fire, and lack of prey and carrion drive them from country. Attacks on livestock are up. (Voz de Galicia)
18/01 Pelican and spoonbill chicks in BCN zoo to hatch soon, months earlier than usual. Climate change blamed (La Vanguardia)
17/01 300 sheep killed (photo below) in a stampede after vultures attack sheep in a pen in Loarre, Aragon (Alto Aragon). New attack kills eight in Aragon (Alto Aragon) Appears related to closure of vulture feeding stations. More here on forum
16/01 Environment minister claims current drought, now in its third year, is worst in Spanish history (El Pais ) Aquifers are now at 25% of capacity.
10/01 Situation of bears in French Pyrenees+use of chien patou guard dogs to protect flocks (Empreinte Ours 2 - PDF)
10/01 Spanish met office (INE) doubts 2007 will be hottest year in modern history (Consumer)
06/01 Situtation still critical for lynx despite the birth of 63 cubs in the wild in 2006 (Here)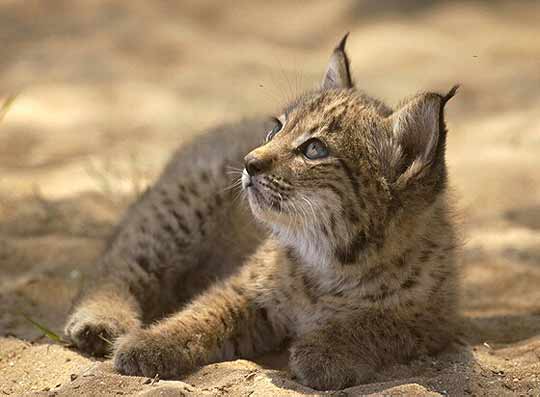 06/01 63 rare birds recorded in December in Spain (Rare Birds in Spain)
01/01 Climate change may be casuing many brown bears to stop hibernating in the Cantabrian mountains, the only to do so in Europe (The Independent) + (Fapas/El Pais)
01/01 Dinosaur fossils in Teruel thought to be new giant (New York Times) + New species of dinosaur found in Castellon (Ambientum)
A few recent things - Nature and geography of Spain, animals of Spain, Spanish animals
Climate change in Catalonia - Aragonese wallcreepers - Peregrine falcons in Barcelona - Mitred Parakeets - The man with the lynx waistcoast - Wolf video - Sierra de la Culebra trip - Galician bears and beehives - Don Quixote in Sierra Morena - New species in Spain - Diary of a bear tracker - King of Spain shoots bear-lammergeyers- Anti-nazi bear - Wolves and dogs in 18th century Spain - Bechstein's Bat - Wolves in Andalusia - ladder snake on Monteserrat - Griffon vulture with goat bell - wolves training with boars - wryneck v whipsnake - Bear eating horse
New! Iberianature Forum. Feel free to join up. Some great posts including Beech martin eating coconuts, Serrania de Ronda birds and Spanish foxes, and much more. Latest 06/02/2006 SteveT's Best 12 places to see wildlife in Spain.
| | | |
| --- | --- | --- |
| | 02/02/2007 Wildlife study trip to Pre-Pyrenees. Organised by Galanthus (of wolf fame) and Ibierianature. Àger, Mont-rebei and Boumort, one of the best places to watch fauna in Catalonia, on the weekend of 24 and 25 February 2007. Barcelona pick-up and drop-off. Most of the people coming will be biology students from Barcelona university. Cost is just 50 euros. Leaves from Barcelona. Half board in hostal. Contact (Nick) | |
29/01/07Birds of Barcelona: Finally got round to doing this. Plus new unfinished guides to Delta del Llobregat, El Garraf and Montseny
27/01/07Las Montañas del Lobo: Another wolf documentary from Spanish TV. This one looks at outcast wolves - subordiante animals which are expelled from the group. It tells the tale of a pair, one old and one young, which strike out alone after being denied food. Stunning photography. 52 minutes. Watch. See also Wolves in Spain. And another Wolf video here.
21/01/2007 Effects of climate change in Catalonia this winter.
Wallcreepers in Los Mallos de Riglos
21/01/2007 These photos of wallcreepers were sent to me by bird guide Johan Bos of Natura Aragon -don't be put put off by the Dutch- he also runs trips for English people. Johan notes:
"Wallcreepers in spring or summer: a difficult species for every birdwatcher. Annoying even. They can be anywere high up in the mountains. But in winter: they are sometimes very easy to see, like at Los Mallos de Riglos in Aragon. Just scan the sunny walls and, especially, look in the shady parts: they'll be there searching for slow insects and caterpillars hiding in the cracks. Wallcreepers migrate vertically: from the high mountains to the lower region, were the climate is much milder. Sometimes you'll even find them on ancient churches. Taking pictures is always difficult because they move around so quickly. On the other hand: they aren't particularly shy and are even used to climbers". Thanks Johan, Nick. Note, in Spanish there known as trepariscos (crag-climbers, if you like)
Reintroduction of peregrine falcons in Barcelona (updated 21/01)
10/01/2007 I've been given the enjoyable job of translating this excellent and complete webpage on the reintroduction of peregrine falcons in Barcelona. At the moment it's only in Catalan but Spanish and English versions will be available soon. Persecution drove the peregrine to extinction in the city in 1973, but a reintroduction programme has successfully brought the bird back using hacking, and there are now four pairs of peregrines in Barcelona (Montjuic cliffs, Mouth of River Besós, Santa Maria del Mar and Sagrada Familia). A couple of interesting snips adapted from the web:
During the hacking work in 1999 in the Church of Santa Maria del Pi, a pair of kestrels (Falco tinnunculus) nesting in the same bell tower brought food both to their chicks and the peregrine chicks inside the nest box. They almost always brought swifts (Apus apus) and house sparrows (Passer domesticus ). When the young peregrines left the nest box, they lived together with the young kestrels and could often be seen perched together. Update The person in charge of the programme had looked for suitable sites in the year in question, but hadn't realised this one had kestrels nesting "next door". When their own chicks had fledged - which was early, before the peregrines- the adult kestrels heard the peregrines and started to feed them - but they couldn't see them as they were in a box. They dropped headless swifts and sparrows through the letterbox. They also continued to feed their young, now-flying birds. When the peregrines emerged both species seem to have got on fine, and were frequently seen perching together. The next year they repeated the hacking in the same site, but on this occasion the kestrels hatched and fledged later than the peregrines, and the adult kestrels did not feed the young peregrines.
This phenomenon is somewhat surprising if we consider that both kestrels and peregrines are highly territorial species which zealously and aggressively protect their offspring. Moreover, peregrines will occasionally capture and eat kestrels.

Of particular interest in the diet of Barcelona 's peregrines is the presence of many migratory species, some as difficult to see as Baillon's Crake (

Porzana pusilla

), revealing the importance of the city as a point along the migratory routes of many species. Other species include

scops owl

, snipe, bar-tailed godwit and teal. A total of 29 different species of prey have been recorded since 1999, although pigeons make up 52% of their diet. Clearly, however Barcelona's four pairs of peregrine make no dent on the city's 180,000-strong army of doves. (Photos by

Roger Sanmartí

) See also older piece on

Kestrels and peregrine falcons in Barcelona
02/01/2007 This interesting piece was sent to me by Barcelona birder Lucy Brzoska. Thanks Lucy.
Parakeets in the barrio
No one pays the ubiquitous Monk parakeets (Myiopsitta monachus) much attention any more in Barcelona, unless they're unlucky to have a raucous communal nest near their window. Once considered exotic, they're now just another noisy element of city life. The Mitred parakeets (Aratinga mitrata) , on the other hand, still turn heads. Every Christmas, in the busy San Antonio neighbourhood, shoppers look up in surprise as squadrons of up to 40 of these large green and red birds descend into the streets. They're attracted by the round black seeds of the Celtis australis (European nettle trees, almez), plentiful in this area and more resistant to pollution than the other Barcelona staple, the plane tree. This year's seed crop is particularly plentiful. The parakeets settle in the trees and work along the branches, stripping them methodically. From below, you hear an incessant cracking as they open up the seeds to get at the kernels and litter the pavements and parked cars with husks. They're handsome birds, deep green with red markings on the head, and larger than the Monk parakeet. While feeding they keep up a subdued squawking, which rises to a crescendo when on a signal every member of the group takes off, instantly falling into formation. In a few seconds they're gone, the cacophony fading away. When they regroup, they generally head in the direction of Park Ciudadella, so I suspect that's their base. Their annual visits to the neighbourhood give the impression that their city population is stable, unlike the more invasive Monk parakeet. By Lucy Brzoska. See also Natural History of Barcelona + Blue-fronted Amazon in Barcelona
The man with the lynx waistcoat
13/12/2006 An enjoyable morning in the Delta del Llobregat today with Juan Carlos Fernandez of Grupo de Aves Exóticas de Catalonia. There was too much water and so not much variety birdwise, though I'd never seen a short-toed eagle there before. He told me about his grandfather who lived in the Sierra Tejeda in Granada. When the Civil War ended, Juan José Fernández alias José Patillas (José Sideburns) and thousands others in the defeated Republican Army had to walk back home. It took him months. Life in post-war Andalusia was harsh, and hunger rife. As everywhere, the cats in his village were soon eaten – herein, I think, the Spanish expression dar gato por liebre (literally to give a cat for hare: to take somebody in). José kept his family of seven children alive by trapping in the hills with nets, snares and gin traps. He carried a wicker sack (capacho), with the catch stuffed inside, and a bunch of grapes on top to fool the Guardia Civil, for game was only for the rich. Most of the birds and rabbits he sold to buy oil, pulses and bread. Sometimes he'd trap a beech marten or a badger. The fur was sold and the meat eaten. One day he caught a lynx. After hanging it out in the moonlight, just as you have to do with a village cat, the family ate the animal they called gato clavo (clavo – sharp/nail – after its pointy ears). He took the skin to a fur merchant who offered him a good price -some 500 lynx skins were sold every year in Madrid until the 1940s- and said if he had two he could have made a waistcoat. Although poor and in need of money, a lynx-fur waistcoat was too much to resist, and why should only the rich have the best! He declined the offer and a few months later, he trapped another lynx, and wore the coat until he came to Catalonia in 1965. At first, the family lived in a shack along a railtrack in Barcelona. There were many other Andalusians, and also Hungarians. He worked as a bricklayer and when he had enough time and money he built a house in Terrassa. Old habits died hard. He used to take a young Juan Carlos, today a fervent defender of birdlife and an expert ornithologist, out netting for songbirds for the pot. One day they caught a badger. They ate badger stew that night and after they made shaving brushes from its hairs. Other times. Juan Carlos still nets birds, but as a ringer for ICO.See Iberian Lynx
12/12/2006 Conflicts with wolves in Spain. Broadcast last week on TVE Escarabajo Verde (press note). 23 minutes. The Sierra de la Culebra is a model to follow. Click on play. Another Spain Wolf documentary here
12/12/2006. Another great trip to the Sierra de la Culebra, that immense, empty landscape on the north-east frontier with Portugal, organised by Galanthus. Iberian newt tadpoles. salamanders, some 30 red deer, 2 foxes, and 5 black vultures flying over the place we were staying. On the way back we stopped off at Vilafafila for ten minutes and I saw my first long tailed duck (Clangula hyemalis), a rarity at that site, and a throng of fifteen great bustards, the heaviest flying bird in the world. Oh and we also watched a big male wolf moving slowly through the scrub, as ravens picked at an animal it had presumably killed, and a fox struggled to drag off a piece of the carcass. More on this and some great photos also not by me soon.
Photo by Jordi Dalmau Caner
See Wolf watching in the Sierra de la Culebra + Wolves and dogs in 18th century Spain
02/12/2006 Galician bears and honey
Following on from news of possible return of bear to Galicia, here's a photo of an alveriza (known as cortines in Asturias). These old constructions were built to protect beehives from bears. Note, the hives were positioned together to capture the maximum amount of sunlight. Photo from here. More on bears and bees. Christmas present idea. Fapas in Asturias will install your very own sponsered unprotected beehive so bears can gorge on it. 413 sponsered so far. 57 euros here.
27/11/2006 Don Quixote in the Sierra Morena

Don Quixote mounted without replying, and, Sancho leading the way on his ass, they entered the side of the Sierra Morena, which was close by, as it was Sancho's design to cross it entirely and come out again at El Viso or Almodovar del Campo, and hide for some days among its crags so as to escape the search of the Brotherhood should they come to look for them. He was encouraged in this by perceiving that the stock of provisions carried by the ass had come safe out of the fray with the galley slaves, a circumstance that he regarded as a miracle, seeing how they pillaged and ransacked.

That night they reached the very heart of the Sierra Morena, where it seemed prudent to Sancho to pass the night and even some days, at least as many as the stores he carried might last, and so they encamped between two rocks and among some cork trees.(Trans John Ormsby, 1829-1895) Don Quijote library. See also Epistemology in Don Quixote + Dehesas de Sierra Morena
26/11/2006 150 new species are discovered every year in Spain
An interview with Mario García París of the Museo Nacional de Ciencias Naturales in today's (El Pais) . I paraphrase.
"There are some 60,000 species of animals in Spain, of which some 40,000 are insects. And we are incapable of knowing how many are catalogued. A species is a group of animals which are genetically compatible. There are worms which look the same but are different species and frogs which are as similar as an egg to chestnut tree, but which can breed.
It is impossible to know how many species are still to be recorded. One knows when most of the biological wealth of a country has been recorded when the rate of discovery slows down. This does not seem to be likely in the short term in Spain. We've been discovering some 150 new species a year since the late 1970s. And this rate has continued unabated. Since 1978, 3,627 new species have been discovered in the Peninsula, with a further 1,417 in the Canaries at an almost constant rate of 150 a year. "In the distribution maps of species there are dark areas around Madrid, Barcelona and Las Hurdes, in Extremadura. The county of Las Hurdes appears because several people from the museum spend their holidays there".
There are even big gaps in knowledge with groups such as amphibians despite the legions of amateur naturalists out and about recording them. "A year ago we discovered a new midwife toad which only lives in the fountains of villages. We called it Alytes obstetricans pertynas. "Pertinacious" because while most amphibians are becoming extinct, this one is resisting in human settlements".
Spain because of its geographical position and the variety of its climate is particularly rich in biodiversity, but much of this being lost. "In the county you can't hear anything anymore. Ten years ago you heard and saw lots of insects. Now they are spraying everything and all is quiet. When I look at my field notes from 15 years ago describing swarms of bugs I think I must have been exaggerating, but the truth is I was only describing what I saw. When we visit Morocco today we see animals everywhere, just as it was here years ago. If a Goya is burnt. It's a national tragedy, because it cannot be replaced. The same is true for a species but nobody seems to care". See also Montseny Brook Newt
26/11/2006 More bears in the Cordillera Cantábrica.
This year's bear cub census by the Fundación Oso Pardo "seems to indicate that the bear is moving back towards viability in the Cordillera Cantábrica". Between 24 and 26 bears were born in the western sector and five in the eastern sector, totalling 31, one more than than 30 born last year. Four more bear cubs are to be confirmed, giving a total of 35. At least three cubs were killed by their mothers. There has also been a huge decline in illegal wild boar snares found in the area (189 in 2004, 32 so far this year). Not all good news though, some bears are still being injured by snares and a bear was also found poisoned this year in Somiedo, The quality of the above graphic of cubs raised (1989-2006) is not very clear but you'll get the idea of the rise. The estimated population is now some 160 individuals. (LNE) More on bears
19/11 Ducks Duck in Spain Picture ID quiz + Spanish-English duck quiz.
12/11/2006. Diary of a bear tracker Brief desciption of tracking bears in Proeza, Asturias by Fapas. The area is the only possibility of linking the two bear populations in the Cordillera Cantabrica, currently separated by 40 km. 11 bears have been tracked in Proeza in the last three years, including a female which is rasing two cubs here. By Fapas here
30/10 Spanish owl quiz 27/10/2006 Russian newspaper claims King of Spain shoots drunken bear in Russia.
24/10/2006 Together with Juan Carlos Fernandez of SEO's Grupo de Aves Exoticas (Cataluña) I'm in the process of putting together this Spanish-English bird glossary. Early days but we hope to compile several hundred terms. Please feel free to join in and add comments to the blog we've set up.
I've been invited by Josele J. Saiz to stay a couple of day at his Boletas Birdwatching Centre in the Sierra de Guara in Huesca. More on him soon. While there I hope to talk to Oscar Díaz of the Fundación Quebrantahuesos (English) as part of research for the book. FCQ, one of the most active wildlife groups in the Pyrenees, works in the conservation of lammergeyers, but also in the conservation of the Pyrenees in general. I've been doing a bit of background reading on the lammergeyer or bearded vulture. What an utterly remarkable bird this is.
• This is the world's only "osteophage" bird (bone-eater). They feed on marrow which they get by dropping bones repeatedly onto rocks, as their Spanish name, quebrantahuesos, aptly suggests. They'll come back again and again to their favourite rocky areas known in English as ossuaries.
• The evocative English Lammergeier or Lammergeyer (both correct) comes from the German, lämmergeier, meaning "lamb-vulture". This was apparently coined by 19th century naturalists due to the mistaken and incredibly widespread belief across Central Europe that they would take young lambs.
• They are also known in English as bearded vultures. This is in reference to the ochre ruff of quills they sport around their necks. They are not born with this colour, but acquire the colour by actively seeking out iron-rich muds and rubbing their feathers in them. One theory goes that in a stand-off, the redder the feather, the tougher the lammergeyer, though I need to check this.
• The female lammergeyer lays one egg, and then a few days later, lays another. The second chick plays the role of a substitute if the first egg fails to hatch. In most cases, the second chick dies, despite the efforts of its parents to feed it: the older sibling is stronger and takes its food. And then, when the right moment arrives it will kill its brother or sister. This is known by biologists as Cainism, the advantage being that if the first chick fails to hatch or dies young the second chick is at hand. Some of these second chicks are now being rescued are used as part of a captive breeding programme in Andalucia.
• The most serious problem for the bird is poisoning. Some 40% of unnatural deaths of lammergeyers in Spain are from poisoned meat put out principally, these days, to kill foxes, though in the past the bird also suffered from more direct persecution
• Unusally, reproductive units can be comprised of two or three adults. Groups of three appear to be more common that thought. In the latter case there usually are two males and one female, although exceptionally reproductive units made up of four specimens have been observed. The members of the group mount each other as part of a bizarre mating simulation, male on male and female on male.
• Currently the Spanish Pyrenean population is comprised of around 125 occupied territories (2004) with an estimated pre-adult population of 156-162 specimens distributed in an area of 21,000 km2. Perhaps the best site to them is the Sierra de Guara with 12 bearded vulture territories, the densest population in Europe. ,
• There really is so much more. Just about the only live prey they take are tortoises, which they also dash on the rocks, though as they have been pushed out of low-lying areas this may no longer occur, and certainly not in Spain. Legends abound across Eurasia and Africa. There are for instance strong associations with the pheonix and the bearded vulture. More on this soon. More on lammergeyers in Spain and here on lammergeyer around the world
23/10 I'm taking this course over the next two weeks on Iberian Birds of Prey at the Facultad de Biologia in Barcelona. Interesting stuff, but I also came across this poster in the faculty foyer as part of a small exhibition of Spanish Civil War posters. More on the Madrid bear and its origin.
16/10/2006. I've put together this short list of Portuguese and Spanish natural history blogs. Good reading. This is my favourite. Let me know about any more 13/10/2006 . New English-Spanish plant and tree glossary.
10/10/2006 I came across these accounts of dogs and wolves in A Journey Through Spain in the Years 1786 and 1787 by Joseph Townsend. I assume the tiger is a lynx.
Piedrafita [in Jaca], a little village containing forty six houses is fed by a little valley and surrounded on every side by mountains. The shepherd dogs are large, well qualified to engage the wolves, which are here in great abundance. They wear a spiked collar to protect the neck, and to prevent the wolf from fixing on that mortal part. .....[Pyrenees] On the mountains I am told, are not only wolves, but bears and a species of the tiger; all of which, in the winter are exceedingly ferocious. From the dread of these, the shepherds constantly drive their flocks of sheep and goats into the villages by night, and when they are feeding on the mountains they are attended by strong dogs with spiked collars.... [Pyrenees] All the dogs in the little villages through which we pass have spiked collars . These are absolutely needful because wolves abound in these regions. In winter they become ravenous and bold, but in the summer they commit frequent ravages among the flocks by night if either the shepherd or the flock are sleeping soundly. [Somiedo]
A
And here is one of the spiked collars, a carlanca. More here. (Fapas)
07/10/2006 Largest colony of endangered Bechstein's Bat in Iberian Peninsula found in Catalonia.

The largest colony of the endangered Bechstein's Bat (Myotis bechsteini - murciélago ratonero forestal) in the Iberian Peninsula has been discovered in the Alta Garrotxa in Catalonia by Xavier Puig of the wildlife research group Galanthus, as part of a bat census together with the Museum of Granollers. The colony is formed by 24 individuals and is the first non-fossil citing for Catalonia. These bats, probably the rarest species in Europe, live in mature forests with old trees with plenty of nooks and crannies for shelter. They will also nest in cracks in rocks and even old buildings. They have a penchant for taking non-flying invertebrates (spiders, centipedes, caterpillars, etc) on the ground, or vegetation, swooping upon them with their slow, low-flying ponderous but agile flight, though they'll also snap up insects from the air. Fossil evidence suggests that 5000 years ago Bechstein's bat was one of the commonest species in Europe, thriving in the continent's old mature woods, but the historic destruction of forests has led them to their current plight. Photo of Bechstein's bat by Xavier Puig. See also Bats in Spain
04/10/2006 I was recently asked by Víctor Gutiérrez Alba to review his book "El Lobo Ibérico en Andalucia". This is a comprehensive account of the wolf in Andalusia covering its history, mythology and relations with man, with fascinating chapters such as the "The Wolf as a Transforming Element of the Landscape", "War and Wolves", Wolves and Andalusian witchcraft" Wolves and Transhumance". The book is very well researched and brimming with historical anecdotes. It begins with a perhaps overly exhaustive review of the decline extinction of wolves in Andalusia . For the time being here's an extract from the start of the book from one Enrique IV Alonso de Palencia who writes in the 1570s of the presence of two wolves in the centre of Seville, at a time when wolves roamed throughout the region:
"..once the sun had risen, two wolves came into Seville and ran across the city. One of them, frightened by the shouts from the people, entered the Church of Santa Catalina, ran up to the high altar and stained the priest's chasuble with its saliva , before fleeing from the people in pursuit and those attending mass. It doubled back before being slain by arrows in the outskirts by the Church of San Pedro . Its head was cut off and taken to the Duke. The other wolf fled towards the Templo de St Lucia and left the city unharmed." An excellent read and I'll be translating more short extracts over the coming months.. You can order a copy here from Oryx. Snip at 30 euros. (I'm not on any commission by the way).
04/10/2006 Second Spanish TVE documentary on wolves in Spain, broadcast on Sunday night. This episode "Pacto con Lobos", subtitled "Leyenda y realidad del lobo ibérico" looks at the historical and modern relationships between man and wolves in Spain, and the problems and solutions of wolf conservation here. Essential viewing. Watch video online here on iberianature
02/10/2006 I had an interesting walk on Montserrat the other day, where my batteries unbelievably failed just as I had the ladder snake to the left full in my sights. By the time I'd replaced them it had slithered away in seach of rodents and quiet. The Iberian wall lizard on the right was far easier prey. More on reptiles in Spain
25/09/2006 1 hour Spanish TVE documentary broadcast for the first time last night on the natural history of wolves in Spain. Next week second 1 hour part on conflicts with humans. You need JAVA ENABLED. Note, it's worth putting up with the crap music at the start. This is a great documentary with some fantastic camera work. Wolf killing a genet and a fox, cubs learning to eat a rabbit and playing with a dead magpie, wolves gorging on figs, a fight with a Montpellier snake. Watch video online here on iberianature See also wolves in Spain.
-
Another iberian lynx run over near Doñana. Video from Canal Sur
21/09/2006 Clive of Natural Images took these rather unlikely photos of a griffon vulture in Grazalema complete with a goat's bell. He informs me "He/she reared a chick this year without it seems any problem but I did wince every time I saw feeding commence. The chick was lucky it didn't get brained? I wonder how many eggs get broken whilst he/she is turning them." ..."Apparently there is another one flying about in Cazorla. A neighbour of mine says that the goat herders used to do it a lot if they caught a griffon on the ground after a big feed. Apparently it's funny" I like these photos almost as much as his "wryneck attacking the horseshoe whipsnake" below. Clive runs wildlife tours from his farmhouse in Grazalema
19/09/2006 Montpellier snake by Stephen Daly. More great photos by him here below and on his site. As long as two metres, the Montpellier Snake is Spain's largest snake and probably the commonest snake in the Mediterranean region and in Spain. This is despite the numerous deaths on the roads to which it is attracted in search of heat, and its persecution by man - it is seen as a threat to small game species and farm birds because of it size. On the contrary the Montpellier appears to be on the rise, as it easily adapts to humanised environs, which push out its competitor snake species. It is in theory one of the five venomous snakes in Spain , though the back position of its venom fangs means poison injection is unusual, and the latter reputedly weak. See also snakes in Spain quiz
13/09/2006. Brisa, checking out a rabbit last year, one of the 21 Iberian lynxes (pdf) in the captive breeding programme and among the five surviving animals born in captivity. The captive population is to be increased to over 60 by 2010. More ridiculously cute lynx pictures here at the excellent lynx ex-sit site. See also Iberian lynx news on this site and Lince Iberico Forum
06/09/2006 Wolf guide Sergi Garcia, and co-author of the future iberianature book sent me this dramatic photo of young wolves training to hunt a pair of wild boars and their young. They were taken in the Sierra de la Culebra this August. Sergi reckoned the wolves had just eaten as their bellies looked full (perhaps one of the boar young as there were only two). You can see the boar chasing the wolves in defence of young (out of picture), but each time the wolves stopped the boar turned and fled. They may have also been expelling the boars from their territory as these would be a potential competitor for carrion. The game lasted for some 30 minutes. Makes me want to go back soon.
03/09/2006 Yet another section. Natural history quizzes about Spanish nature and wildlife eg. English-Spanish snake quiz, English-Spanish mammals quiz Spanish mammals 1 (easy) or medium and eagle/vulture names. Other Spanish birds of prey Match the names.
03/09/2006 Some more lovely photos by Clive and Sue who run guided walking tours in the Sierra de Grazalema. They note "The scolia flavifrons are most interesting (male on the left, female to the right). These wasps parasitize rhino beetle larvae.. " Below thread lacewing (nemoptera bipennis) -check out the head close-up in second photo which as Clive points out is amazing- looks to me like its wearing headphones, and, far right blue bee Xylocopa violacea.
28/08/2006 A good friend of mine Aragonese dinosaur man and Sheffield United fan Rupert Glasgow has very kindly agreed to take over the palaeontology in Spain section. I leave it in expert hands. Read his latest contribution
26/08/2006 This spectacular photo was sent to me by Clive and Sue who run guided walking tours in the Sierra de Grazalema . The wryneck lost the fight with the horseshoe whipsnake. It ate the chicks and the nest was abandoned. Some more great stuff from them in the next few days.
23/08/2006. Dan Ward's latest lynxbrief is out. Excellent overview of recent months "There are now 21 lynxes in the captive breeding programme, spread across two centres – in El Acebuche near Doñana and Zoo Jerez. This includes... Read
biosphere reserves in Spain